Outdoo Druck Schneidefolie
Outdoo Druck Schneidefolie ist ein intermediäres, flexibles, hochglänzendes, kalandriertes Vinyl, das für den Einsatz auf Computerschilder-Schneidegeräten entwickelt wurde. Diese Konstruktion bietet ein attraktives Aussehen und einfache Schneid-, Entgitter- und Übertragungseigenschaften für Werbebeschilderungsanwendungen.
Wir sind immer noch Herstellung andere Werbematerialien , One-Way-Vision, Digitaldruck Klebstoff Vinyl-, Kalt-Laminierfolie, klare Übertragung Vinyl-, Flurescent Vinyl und Leuchtfolie etc.
1)
farbige Vinyls
Produktinformation:
-PVC Dicke: 0,07 mm oder 0,08 mm oder 0,09 mm etc
- Kleber: normaler Kleber oder starker
Kleber
Backpapier: 120g oder 140g
-Breite: 0,61 m oder 1,22 m
-Farbe Rot; Braun; Grau; Beige; Gelb; Orange; Rosa; Lila; Cyclamen; Blau; Grün; Knickente; Weiß; Schwarz; Gold; Silber usw
Item
Value or Conclusions
PVC Film
Composition
Monomeric glossy & matte PVC film,highly stabilized,calendared



Color
More than 30 (white/black/red/green...)
Thickness
80 microns (0.08 mm)+-5%
Weight (g/m2)
110 g+-2g / m2
Shrinking
<0.9%
Opaque
95%
Durability
2 years (in normal situations such as without pollution or direct sunshine irradiation)
Adhesives
Adhesive Type
White acrylic adhesives
UV resistance
Average
Temperature Range
-25oC ~ 85oC
Tack
Test while adhering to stainless steel, 550 N/m
Final Tack
Test while adhering to stainless, 700 N/m
Release Paper
Type
Single clay-coating silicone backing
Colour
White
Weight
120g/sqm+-5g
Thickness
140 microns (0.14 mm)
Storage Period
1 year (Storage temperature of 20 oC, relative humidity of 50~55%
Outdoor Durability
2 years (vertically hung)
Size
0.61/1.22m*50m,etc
Eigenschaften:
1) Gute Witterungsbeständigkeit für Folien und Klebstoffe.
2) Glänzende oder matte Oberfläche sind verfügbar.
3) Viele verschiedene Arten von Farben zur Auswahl.
4) 1-3 Jahre Leben in Außenanwendung.
Anwendung:
Weit verbreitetes Innen- / Außenzeichen, temporäre Werbe- und Verkaufsstellenwerbung.
1) Für langfristige Außenschilder, Ausstellungstafeln und -anzeigen.
2) Produktetiketten.
3) Acrylblatt, Leuchtkasten, Computer schneiden.
4) Einfach, jeden möglichen Buchstaben, Logo oder spezielle Form durch Ausschnittplotter zu schneiden.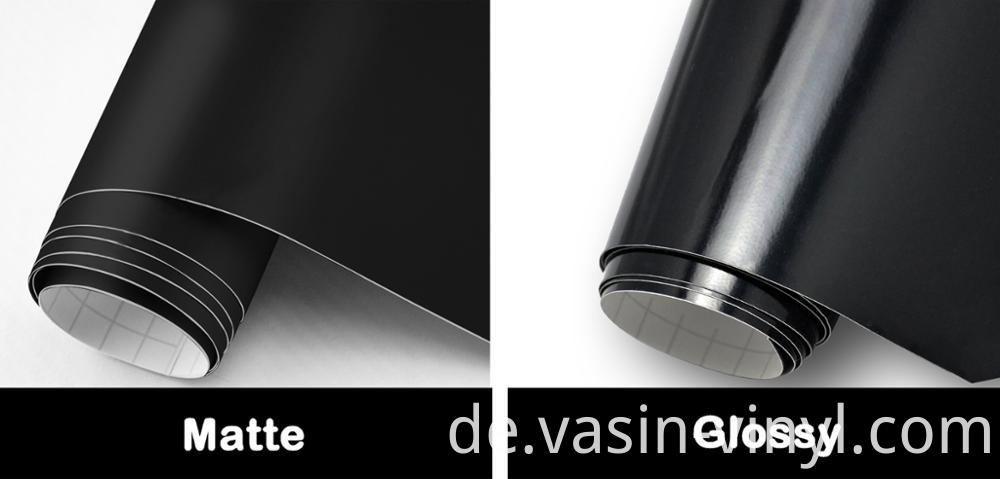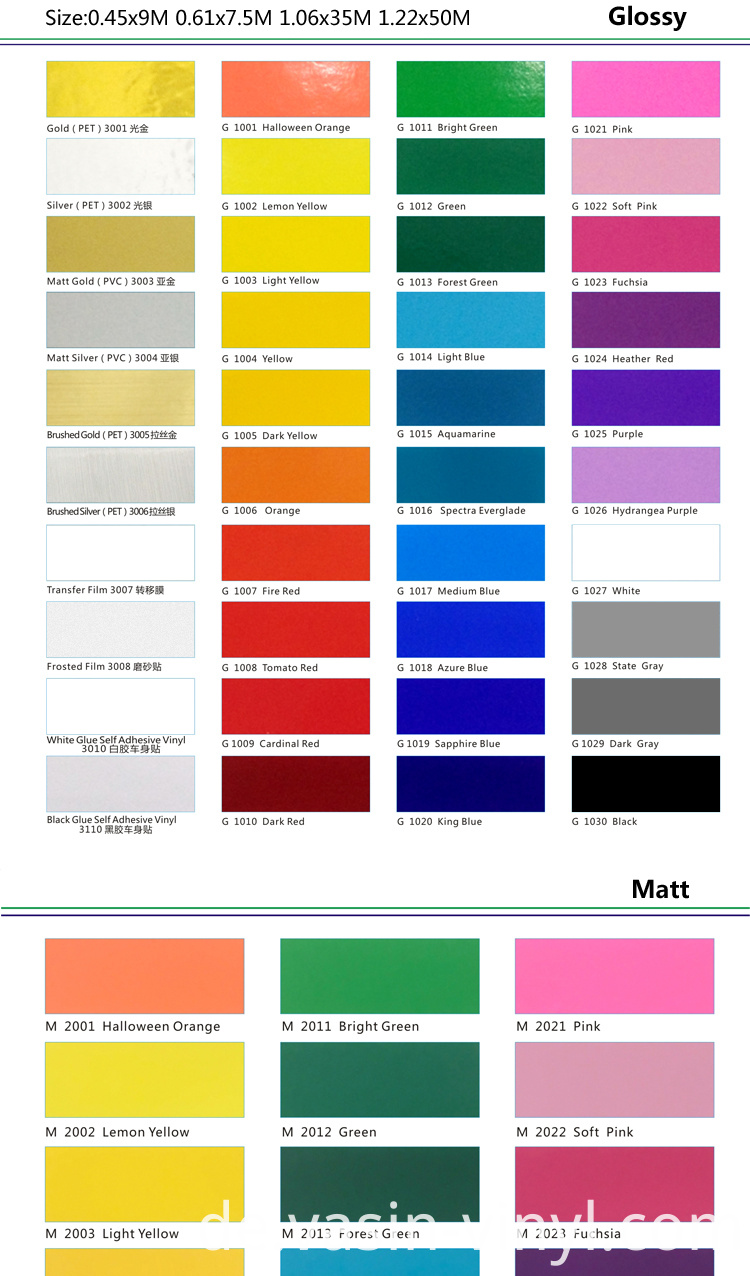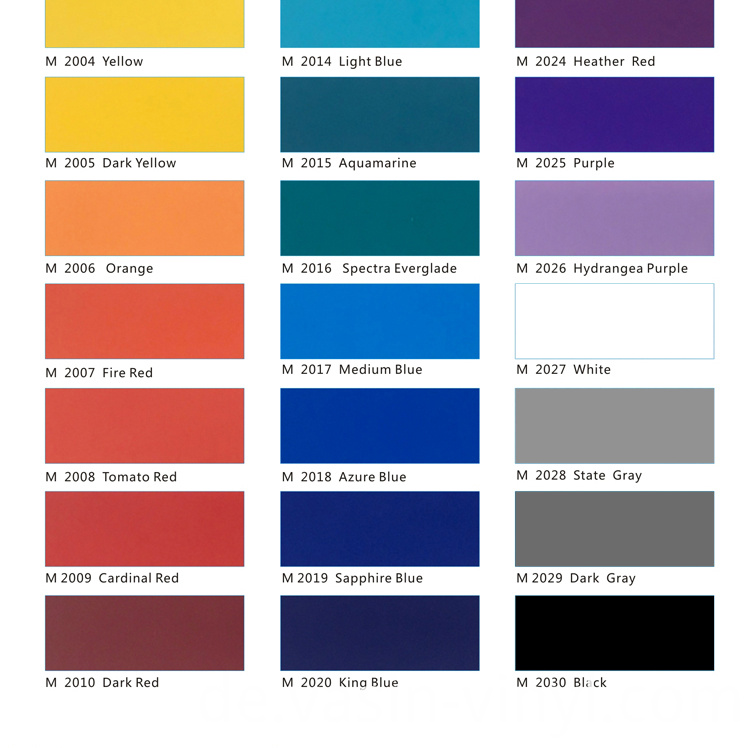 Produktgruppe : Werbe-Vinyls > Vinyl schneiden