Matt Finish Auto Aufkleber Vinyl Aufkleber Computer schneiden Vinyl Film

Auto - Abziehbild - Vinylaufkleber Computer - Vinylfilm - Schneiden, auch als Computer - Schnittvinylfolie bekannt, Haftnotizen, Selbstklebe - Etiketten, auf der Basis der Farbe PVC - PVC - Folie für das Gewebe, beschichtet mit Klebstoff Indoor Werbematerialien auf der Rückseite des Siliziums zu schützen beschichteten Papier als Rohpapier aus einem Verbundmaterial. Als einfache Bedienung wird in der Werbung weit verbreitet. Erstens, machen Sie einen guten Gebrauch Computer als erforderliche Grafik, Computer Schneideplotter Ausgang, Haftnotizen schnitzen das gewünschte Muster später gebucht Film überträgt das Muster auf die endgültige Platte (Acryl / Glas / Metall / glatte Wand etc.).
Wir sind immer noch Herstellung andere Werbematerialien, One-Way-Vision, Digitaldruck Klebstoff Vinyl-, Kalt-Laminierfolie, klare Übertragung Vinyl-, Flurescent Vinyl und Leuchtfolie etc.

1) farbige Vinyls Produktinformation:
-PVC Dicke: 0,07 mm oder 0,08 mm oder 0,09 mm 0,10 mm etc
-Glue: normaler Kleber oder stärkerer Kleber
- Backpapier: 120g oder 140g usw
-Breite: 0,305 / 0,61 / 1,06 / 1,22 m, Etc
-Farbe Rot; Braun; Grau; Beige; Gelb; Orange; Rosa; Lila; Cyclamen; Blau; Grün; Knickente; Weiß; Schwarz; Gold; Silber usw
1. Product Information:


◆Monomeric PVC film,with permanent clear adhesive .laminated on an one-sided clay-coated silicone paper liner (120 g/m²±5g).

◆The PVC offers a high dimensional stability and a good opacity.

◆It`s Suitable for application for flat and slightly curved surfaces.please correctly applied the transfer film to use .

2. Technical Data


◆Carrier:Monomeric PVC, highly stabilized, calendared

◆Thickness: 100 µ ± 5 %

◆Adhesive:2.2 N/cm ± 5 %
◆Liner: One-sided clay-coated silicone paper (120 g/m²±5g)
◆Tensile strength md:>8,8 kN/m
◆Tensile strength cd:>5,0 kN/m
◆Outdoor durability:1 years


3.Shelf Life :

◆2 years when stored in the original packaging between 20°C and 25°C at 50% relative humidity.

4.Recommendations for laminating

◆Please ensure the face perfectly dry cleaning before stick. We suggest to let the material keep in roll at least 24 hours after cuttting.

5.Standard Dimensions:

◆1220 mm x 50 m
◆610 mm x 50 m
Eigenschaften:
1) Gute Witterungsbeständigkeit für Folien und Klebstoffe.
2) Glänzende oder matte Oberfläche sind verfügbar.
3) Viele verschiedene Arten von Farben zur Auswahl.
4) 1-3 Jahre Leben in Außenanwendung.
Anwendung:
Weit verbreitetes Innen- / Außenzeichen, temporäre Werbe- und Verkaufsstellenwerbung.
1) Für langfristige Außenschilder, Ausstellungstafeln und -anzeigen.
2) Produktetiketten.
3) Acrylblatt, Leuchtkasten, Computer schneiden.
4) Einfach, jeden möglichen Buchstaben, Logo oder spezielle Form durch Ausschnittplotter zu schneiden.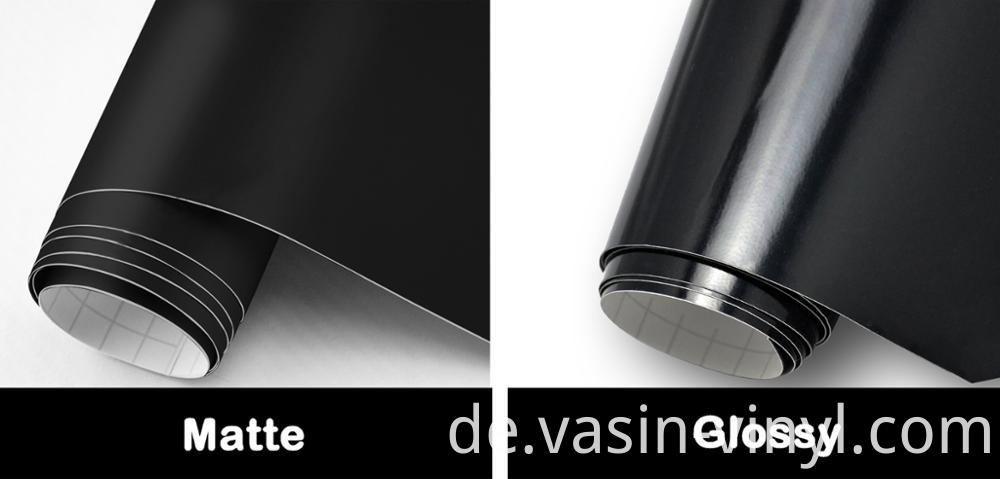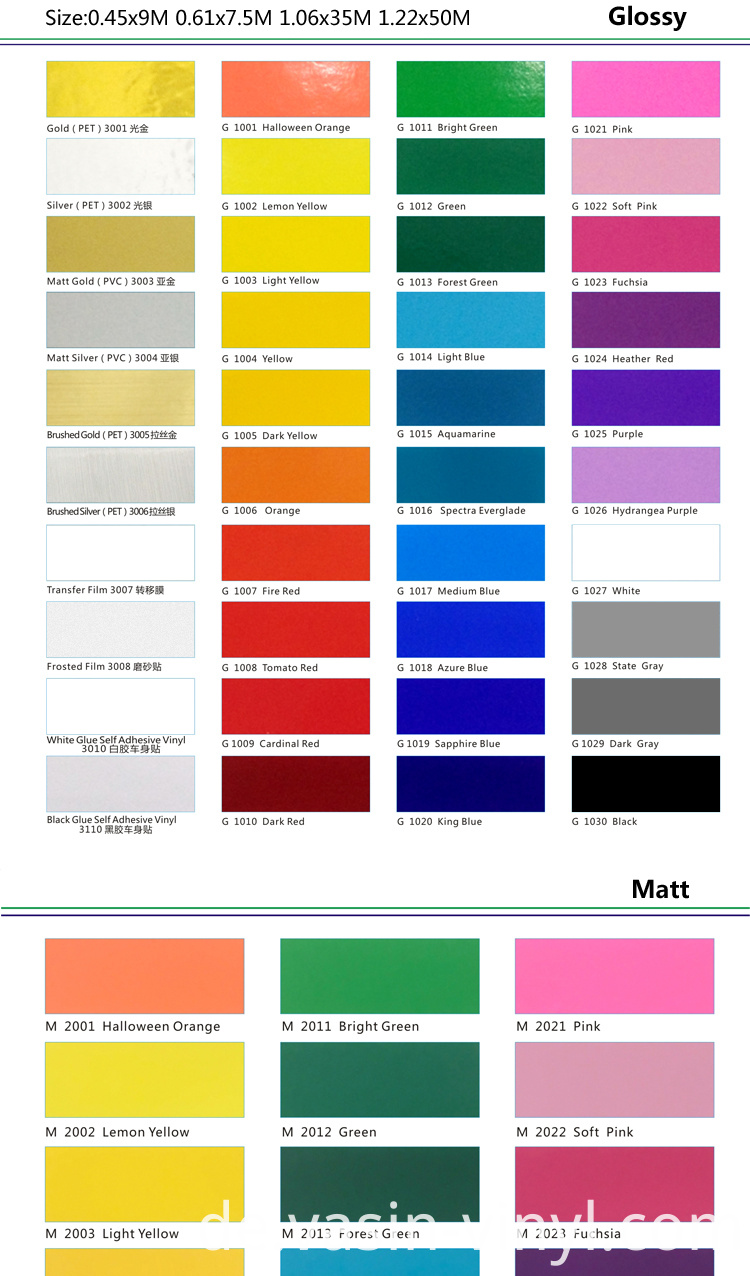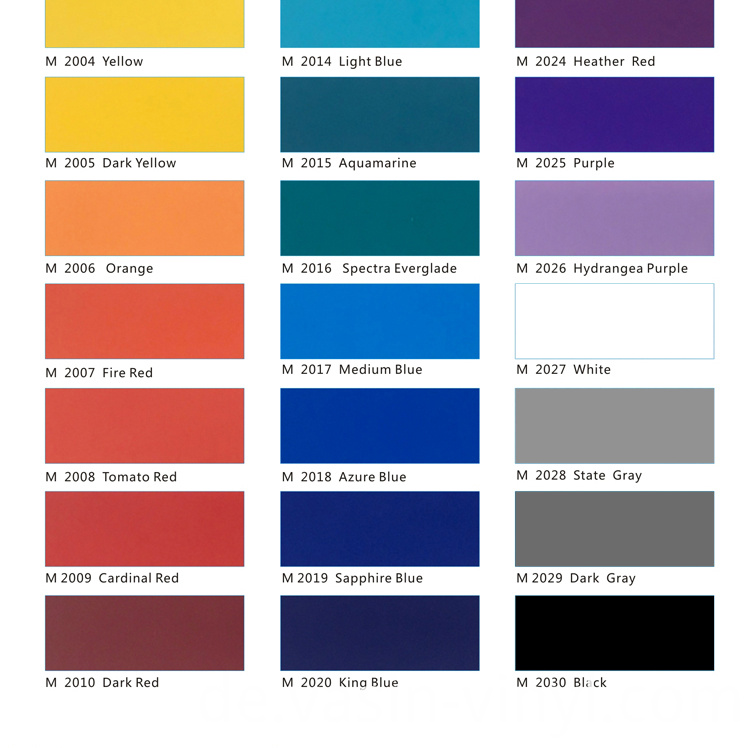 Produktgruppe : Werbe-Vinyls > Vinyl schneiden